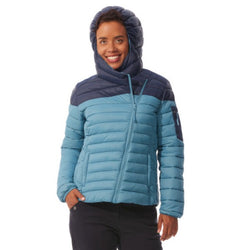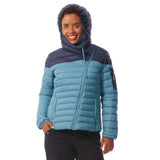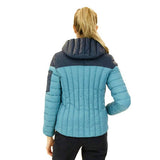 Yumael Jacket
The Yumael is a great two-tone hooded jacket from Mousqueton. Opt for a sportswear look that keeps you warm with it's dense padding and enveloping hood.
Note: it's recycled nylon material to reduce the environmental impact of its manufacture.
- Elasticated sleeves at the wrist for better comfort
- Band in contrasting color from the chest
- Two zipped pockets on the side with pull tab
- Asymmetric closure with visible zip
- Patch pocket with zip on the top of the left canvas sleeve canvas
- Small storage bag for down jacket with elasticated tie and blocking by stopper
- Two inside pockets with velcro closure
- Hood elasticated from the inside
- Plain lining
100% recycled nylon canvas: recycled nylon is an eco-responsible alternative to virgin nylon.
Filling in 100% polyester: use of synthetic fibers so as not to use animal fiber in filling
This material has hypoallergenic properties. It is warm, easy to maintain and does not wrinkle.