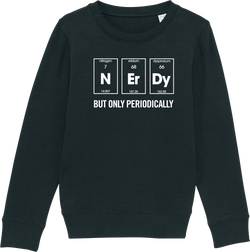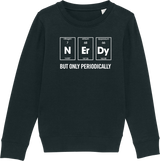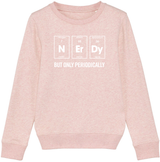 Fabrick
Youth Nerdy Organic Sweatshirt
Youth Nerdy Organic Sweatshirt
Our Nerdy sweatshirt is perfect for someone who has a love for science. It is available in Black and Cream heather Pink (Pink), and printed on incredibly soft 100% Organic Cotton. This sweatshirt is designed and printed in our Edinburgh studio.

The print finish of this design is a smooth textile vinyl, meaning that the letters and design are soft and smooth to the touch, durable and long lasting.

This is one of our iconic designs that we sell in our Edinburgh stores and through our own website. You can also find our Nerdy design available on adult and youth t-shirts, and adult sweatshirts.
100% Organic Cotton