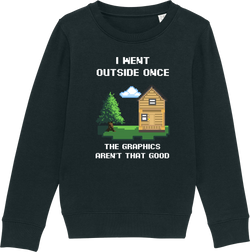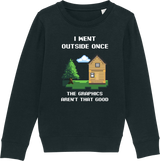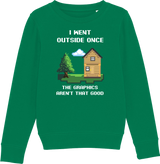 Fabrick
Youth Outside Once Organic Sweatshirt
Youth Outside Once Organic Sweatshirt
The perfect sweatshirt for people who prefer to spend their time indoors! Available in Black and Varsity Green, and is printed on incredibly soft 100% Organic Cotton. This sweatshirt is designed and printed in our Edinburgh studio.

At Swish Print we use the latest technology in Direct To Garment printing. Our printers use a combination of white and CMYK inks that are laid onto the shirt to create the design. Once the design has been printed, the garment is cured using heat to ensure longevity, and the highest quality finish.

This is one of our fun designs that we sell in our Edinburgh stores and through our own website. You can also find our Graphics design on adult and youth t-shirts.
100% Organic Cotton