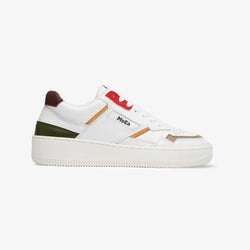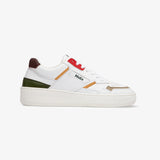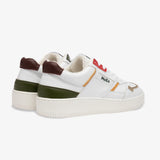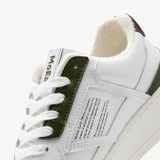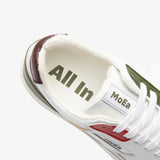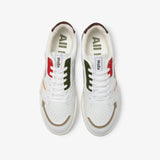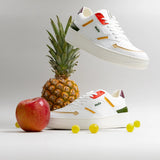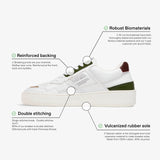 GEN1 All In Trainers
Highly resistant, breathable and comfortable sneakers made from 5 low carbon & cruelty-free innovative bio-materials: grapes, ananas, cactus, corn, apple. Premium manufactured in Portugal with fully certified materials, the All-in are a fashionable alternative to both destructive leather and plastic sneakers.
Unisex sneakers. Take your usual size. Between two sizes? Take the smaller one.
A blend of all our biomaterials: CactusSkin, CornSkin, AppleSkin, PineappleSkin and GrapeSkin.
- Handcrafted in Portugal, Guimarães
- Upper:
CactusSkin: 35% cactus + 65% bio polyuréthane / support 55% polyester + 45% coton, made in Mexico
CornSkin: 43% corn polyols + 26% FSC viscose + 31% polyurethane, made in Italy
AppleSkin: 26% apple + 38% polyurethane + 20% polyester + 16% cotton, made in Italy
PineappleSkin: 70% pineapple fiber + 20% polylactic acid + 5% bio polyurethane + 5% polyurethane, made in Spain
GrapeSkin: 55% vegetable resin & grape + 45% water PU / backing in 100% recycled polyester, made in Italy
- 30% recycled rubber sole + 70% natural rubber sole
- The sole is strong and sewed to the upper
- Lining: 75% bamboo & 25% polyester, OEKO-TEX® standard 100
- Laces: 100% organic cotton laces, made by GOTS certified supplier
- Labels: 100% recycled polyester
- Vegan & water-based glues
- FSC certified cardboard

This model has been audited and certified :
- Peta Approved VEGAN
- USDA bio-preferred
- OEKO-TEX® standard 100
- Low Carbon Product
Moea-Basgn1-01