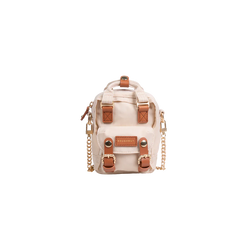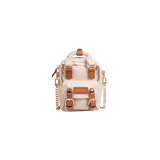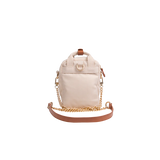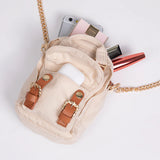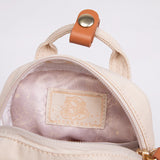 Macaroon Tiny Grace Series Limited Edition Bag
Macaroon Tiny Grace Series Limited Edition Bag
Grace Series – A Little Bit of Heaven on Earth
Doughnut presents our classic Macaroon Tiny updated with shiny metal buckles and specially designed lining with printed Cupid pattern, giving you a little bit of heaven on earth. This series will add an effortless, elegant and feminine charm to your casual ensemble.

Its shoulder strap is a mix of leather and metal chain (Length: 122 cm). This crossbody bag is going to secure all your bits and bobs.
11.5cm W x 6cm D x 16cm H