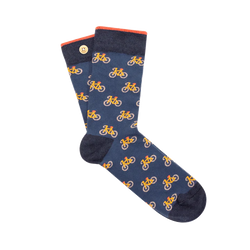 CLASSIC SOCK EDOUARD ET EMMA
CLASSIC SOCK EDOUARD ET EMMA
Stay warm to the end of your feet.

One size:

 

UK 7.5-11.5

Our inseparable socks are soft and comfortable (and smell of lavender!)

Featuring colours created by a French designer and fine, European materials used to ensure quality.

OEKO TEX Standard 100 certified cotton: cotton free from chemical products

80% combed cotton socks: the best type of cotton you can get.

Button and buttonhole developed so they never get lost!

Wash at 40° with the button attached, and hang out to air dry naturally.