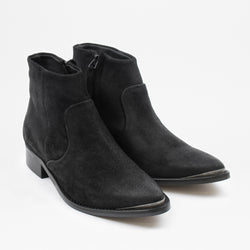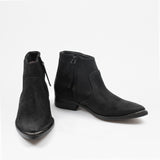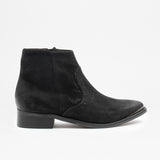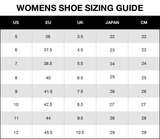 Electric Womens Suede Shoe BLACK
Electric is a clean ankle-high boot, crafted from a soft suede. It has a tight, classic fit and a zipper on the inner side of the shaft. The last is pointy and has a thin metal detail around the toe, which gives it a cool and rough look.
Every shoe is made with genuine craftsmanship and the last step is always a handmade finish which makes every shoe unique and gives it character.
Designed in Sweden. Made in Portugal.
– 100% Recyclable
– 100% Breathable
– Long lasting durability
– Water resistant